Experience.Skills. Results.
Aggressive.
Honest.
Direct.
Former
Chief Deputy
Prosecuting
Attorney
Experience. Skills. Results.
Aggressive. Honest. Direct.
Former Chief Deputy Prosecuting Attorney
The Wilkinson Law Firm is a unique full-service law firm that serves the specialized needs of each client. Each attorney is focused and dedicated to specific practice areas. The Wilkinson Law Firm has an outstanding reputation for aggressive representation and results.
Shane Wilkinson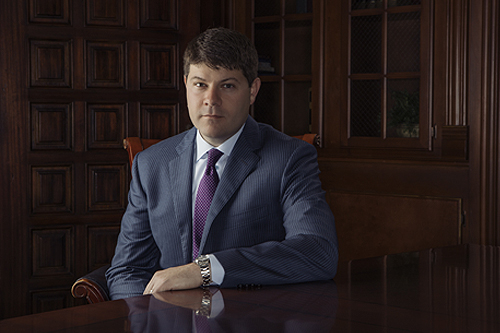 Mr. Wilkinson is one of the very few attorneys in the Northwest Arkansas area whose practice is solely dedicated to criminal law. He has a vast amount of courtroom and jury trial experience and is known for his very successful track record in the courtroom. Mr. Wilkinson has given numerous statewide and national lectures to 100's of attorneys from over 40 states on how to handle various aspects of criminal cases. He is the former Chief Deputy Prosecuting Attorney for Benton County, AR where he served as second in command at the prosecutor's office of 17 attorneys for a number of years. Mr. Wilkinson has handled every type of criminal case imaginable at the State and Federal levels ranging from Capital Murder cases to misdemeanors. This includes all types of homicides, various white collar crimes, aggravated robberies, kidnappings, all types of drug cases big and small, DWI's, and many other cases.
Randall Wakefield
Randall Wakefield's areas of practice include family law, civil litigation and criminal law. Randall has proven success litigating numerous contentious divorce cases involving large marital estates, child custody, and spousal support. He has years of trial experience, yet he will always explore alternative dispute resolution in an effort to avoid unnecessary litigation time and expense. ln addition to family, Randall has extensive experience in civil litigation including personal injury cases, contract disputes, non-compete agreements, trade secrets, construction law, real estate and landlord tenant disputes, tractor-trailer accidents, eminent domain and condemnation cases. Randall is also one of the few attorneys in Northwest Arkansas who has experience representing motor carriers in cargo claims and has attended extensive training relating specifically to this unique area of the law. Along with family law and civil litigation, Randall has successfully defended numerous clients charged with misdemeanor and felony crimes including DWI and DUI, assault and battery, theft, shoplifting, embezzlement, and drug possession throughout his career. Randall began his career in these areas of the law at the law firm of Everett, Wales and Comstock located in Fayetteville, Arkansas and joined the Wilkinson Law Firm in 2012. He earned his undergraduate degree in Criminal Justice from the University of Arkansas and his law degree from the University of Arkansas School of Law.
Mauria Kemper
M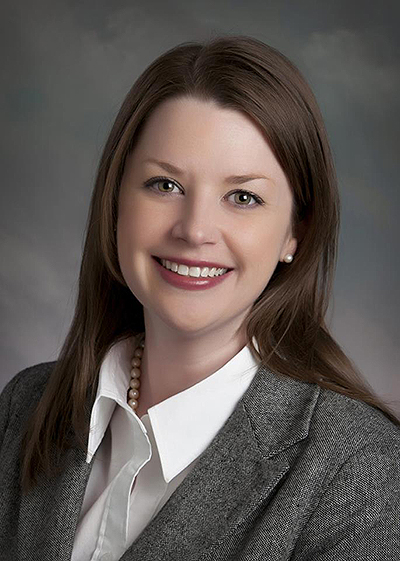 auria Kemper has devoted her entire career exclusively to family law.  Mauria understands that when clients walk into her office, they are there to discuss what matters most to them, their families.  She handles a wide range of cases involving divorces, child custody, guardianships, adoptions and other family law matters.  Mauria has an immense amount of courtroom experience, successfully litigating family law matters throughout the state of Arkansas. Mauria is dedicated to providing skilled, honest and compassionate representation to her clients.
In addition to her work as a family law attorney at Wilkinson Law Firm, Mauria is one of a small percentage of certified mediators in domestic relations and probate matters.  Through mediation, she is able to assist parties in finding cooperative solutions that are more beneficial for the long-term health of their families than the litigation process.
Mauria earned a Bachelor of Arts in Business from Ouachita Baptist University in 2001 and received her Juris Doctorate from the University of Arkansas School of Law in 2004.
Bryan Altman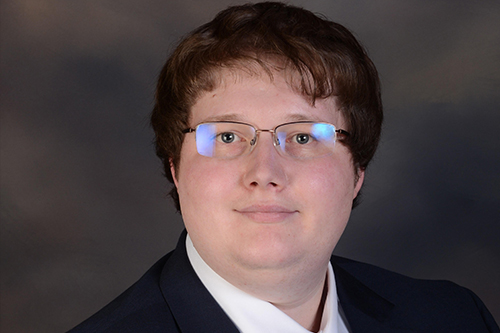 Bryan graduated from the University of Arkansas School of Law in 2018 where he finished second in his class. In addition to his law degree, Bryan received a Certificate in Criminal Law reflecting his focus on areas surrounding criminal law and procedure. Bryan clerked for the Wilkinson Law Firm while he was in law school and then joined the firm as a licensed attorney.
Bryan has a sincere interest in the problems surrounding the machinery of the criminal justice system such as the unequal power balance between the State and the individual citizen and the negative implications that produces for all of our constitutional rights.  Bryan's research in this area has been published in the University of Arkansas Law Review and subsequently cited by other legal scholars. His work may be found at:
Bryan Altman, Improving the Indigent Defense Crisis Through Decriminalization, 70 Ark. L. Rev. (2017). Available at: https://scholarworks.uark.edu/alr/vol70/iss3/7
Bryan earned his undergraduate degree in Political Science from the University of Central Arkansas and his law degree from the University of Arkansas School of Law.
The Wilkinson Law Firm is based in Bentonville, AR and handles cases all over the State of Arkansas. The Northwest Arkansas region is the firm's primary practice area including: Bentonville, AR, Rogers, AR, Fayetteville, AR, Springdale, AR, Bella Vista, AR, Eureka Springs, AR. The Wilkinson Law Firm regularly accepts high profile cases from all over the State of Arkansas.
Contact Us
Phones answered 24/7
479.273.2212
700 S. Walton Blvd.
Suite 200
Bentonville, AR 72712